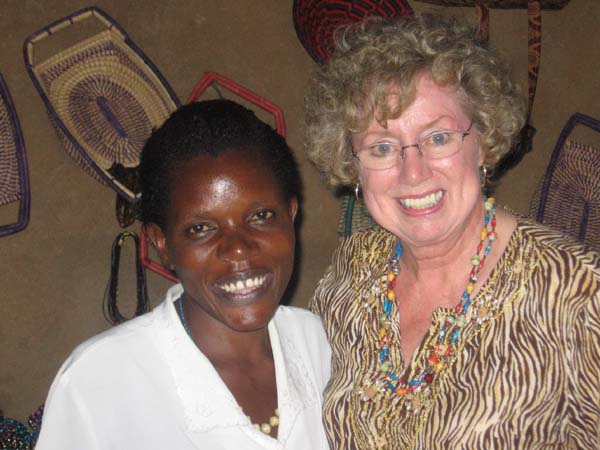 LUCY, THE NECKLACE LADY

On my last day in Kampala, I was able to visit Lucy, a lady who makes the beautiful, traditional Uganda necklaces out of paper beads.  My daughter-in-law had come across Lucy on a previous trip to Kampala, and bought me two necklaces.  (Coincidence?  I think not!)  I was so excited when she gave the necklaces to me!  She had no idea I had it on my agenda to somehow find someone who makes the necklaces.  Lucy is a fine Christian woman who has kindly offered to travel to Soroti and teach this craft to widows who don't live in areas sufficient to raise goats.  I expect to take her up on this offer in the future. She turned out to be far beyond what I was looking for in a "necklace lady".    
Lucy cuts long thin strips of paper from magazines, and rolls them tightly into beads.  She glues, varnishes and washes them.  Then she strings them according to her choice of color into lovely necklaces.  The only color on the beads is from colored pages in magazines.  Sometimes a person can even see parts of printed letters.   I bought 112 of her necklaces, and that was nearly two months' income for her and her family.  She doesn't have a market, but tries to sell them individually to tourists.  I told her we can't sell them in the USA, but we can give them as gifts to thank people when they donate or help promote our charity.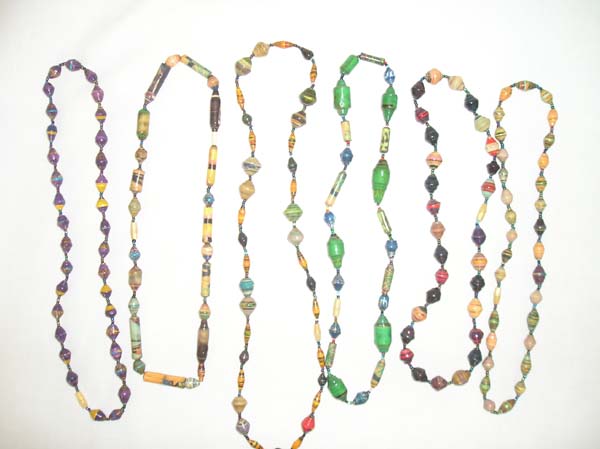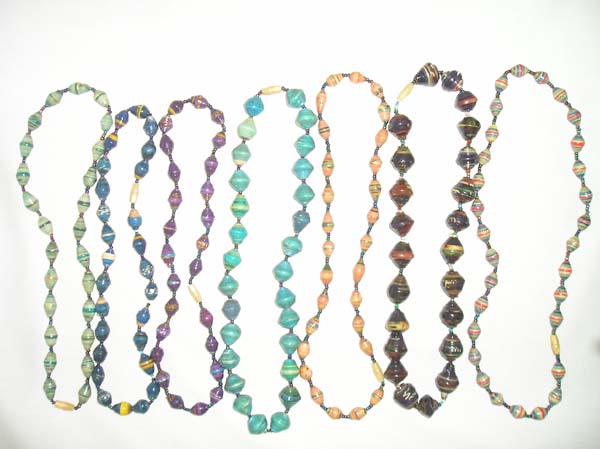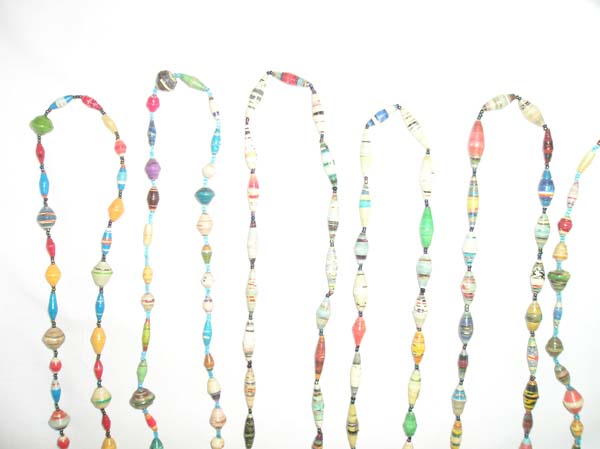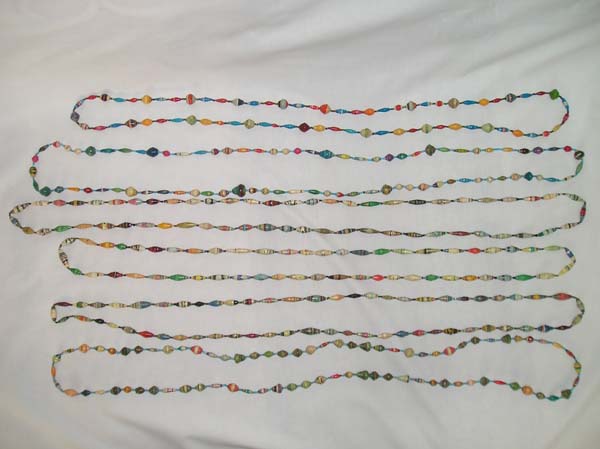 A Non-Profit Christian Charity
PO Box 9362
Rapid City, SD 57709
PROVERBS 27:27 "There will be enough goats' milk for your food…and for the food of your household."